Pear Bio
Ending the spread of cancer
Company Details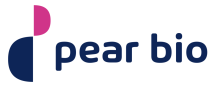 Pear Bio is a computational biology company that uses organ-on-a-chip and computer vision technology to recreate, visualize and compute the human tumor microenvironment and its effects on cancer progression. We are building an atlas of cancer progression that tracks tumor behaviour against various drugs/combos to help research hospitals/pharma test experimental drugs and to help clinicians compare potential treatment options for each patient. Our technology is applicable across solid tumors and we are currently working on a pipeline of biomarker negative cancers, with triple negative breast cancer as the lead indication.
Our team has experience in big pharma and R&D tools, and our medical advisory board includes oncologists from MD Anderson, Imperial College London, Stanford University Medical Center and UCSF. Our existing investors include SOSV and the Harvard Business School alumni angels.
Sample Loading Demo
Device
Device
You might also be interested in
No Offer, Solicitation, Advice, or Recommendation
Except to the extent expressly set forth in materials as may be provided through a password protected area on the SOSV website (the "Materials"), or as otherwise expressly specified by SOSV in writing, nothing on the SOSV website or on any platform or other communications medium owned, operated or otherwise by or on behalf of SOSV, is intended to constitute (i) an offer, or solicitation of an offer, to purchase or sell any security, other asset or service, (ii) investment advice or an offer to provide such advice, or (iii) a basis for making any investment decision. Except as expressly stated by SOSV in writing, neither the SOSV website or any platform or other communications medium owned, operated or otherwise by or on behalf of SOSV, nor any of the Materials make any effort to present a comprehensive or balanced description of SOSV or its investment activities. Please note the SOSV Communication Policy available here.