PLANETARIANS
Protein from byproducts at the price of all purpose flour.
Company Details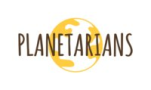 PLANETARIANS is an ingredient tech company. Our patent-pending technology upcycles the defatted seeds of oily crops and converts them into high-protein, high-fiber ingredients.
PLANETARIANS ingredients:
Cheaper than isolated proteins 


Add value to farmers and crush plants across the value chain


Require 100x less land, 40x fewer water and emit 70x less CO2 than cattle


Make possible providing the FDA recommended 2000 cal daily intake under $1 


Can feed 10-20 more people from the same ingredients if repurposed from animals.

Replacing 30% of the regular All-purpose flour in bread with upcycled seeds doubles the protein and fiber content, keeping the texture and costs the same. Applications: Cereal, Snacks, Bars, Cookies, Crackers, Desserts, Pasta, Pizza, Burger bun, Bread.
Pitch at AIS'18
PLANETARIANS at Ag Innovation Showcase 2018
PLANETARIANS craft dough
PLANETARIANS black pizza crust
You might also be interested in
No Offer, Solicitation, Advice, or Recommendation
Except to the extent expressly set forth in materials as may be provided through a password protected area on the SOSV website (the "Materials"), or as otherwise expressly specified by SOSV in writing, nothing on the SOSV website or on any platform or other communications medium owned, operated or otherwise by or on behalf of SOSV, is intended to constitute (i) an offer, or solicitation of an offer, to purchase or sell any security, other asset or service, (ii) investment advice or an offer to provide such advice, or (iii) a basis for making any investment decision. Except as expressly stated by SOSV in writing, neither the SOSV website or any platform or other communications medium owned, operated or otherwise by or on behalf of SOSV, nor any of the Materials make any effort to present a comprehensive or balanced description of SOSV or its investment activities. Please note the SOSV Communication Policy available here.