EMYS
The lovable language instruction robot for kids
Company Details

EMYS™ is a friendly robotic head that teaches kids ages 3-9 foreign languages through regular, fun interactions. EMYS appeals to multiple senses, and uses language children already know via their favorite cartoons, toys, and items from their surroundings. He can move, speak, recognize faces, and express emotions - which fosters bonding. Through the journey of learning languages, EMYS can become a part of children's world, full of wonder, characters, imagination.
Learning processes take time and it's best for kids to start early, especially when it comes to language. It's optimal for kids to start learning a second language while they're still developing their first language. The trouble is, weekly private lessons are inefficient and expensive, and existing games and language apps don't have the engagement factor that kids need. Ways of teaching kids must be attractive and engaging to children, as they need to learn with all of their senses. Specifically designed to address the unique learning preferences of early childhood, EMYS leverages the power of repetition, multiple senses, emotional expressiveness, and a sense of accomplishment. To further incentivize participation in lessons, kids earn daily rewards that unlock new games and content.
Product video
Interaction
Playing
EMYS Image 1
EMYS Image 2
EMYS Image 3
EMYS Image 4
EMYS Image 5
EMYS Image 6
EMYS Image 7
EMYS Image 8
EMYS Image 9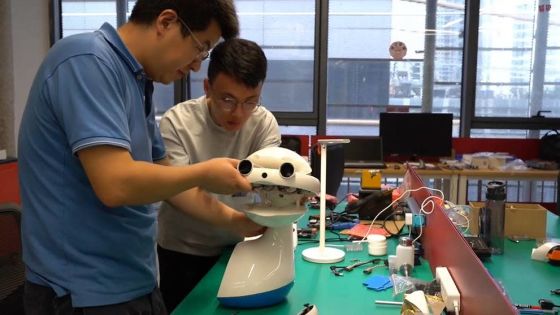 You might also be interested in
No Offer, Solicitation, Advice, or Recommendation
Except to the extent expressly set forth in materials as may be provided through a password protected area on the SOSV website (the "Materials"), or as otherwise expressly specified by SOSV in writing, nothing on the SOSV website or on any platform or other communications medium owned, operated or otherwise by or on behalf of SOSV, is intended to constitute (i) an offer, or solicitation of an offer, to purchase or sell any security, other asset or service, (ii) investment advice or an offer to provide such advice, or (iii) a basis for making any investment decision. Except as expressly stated by SOSV in writing, neither the SOSV website or any platform or other communications medium owned, operated or otherwise by or on behalf of SOSV, nor any of the Materials make any effort to present a comprehensive or balanced description of SOSV or its investment activities. Please note the SOSV Communication Policy available here.